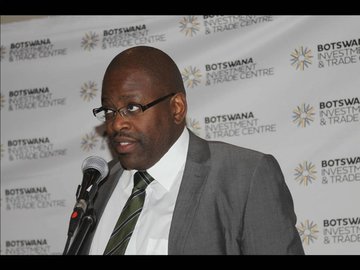 According to the director, who was speaking at the first business Botswana-Angola seminar, which coincided State Visit to Angola by Botswana President Lt. General Seretse Khama Iam Khama, the areas that the country most needs for investment are sectors of tourism, agriculture and livestock, energy and industry.
Mr. Sejoe informed that they are investing in the private sector because it is one of the ways to diversify the local economy and of Angola.He stressed that Angola has great potential in these areas, thus inviting the Angolan business people to invest in Botswana. "Angola and Botswana are working to diversify their economies, and the investment is one of the main vehicles for their diversification. We know that Angola has great potential for this and we want to walk with Angola to gain experience especially in the agriculture and tourism sector", he said.
He said exports of agricultural and livestock products are also of great importance to Botswana, so the forum is aimed to create cooperation ties between the two countries. "The fauna and flora of Angola and Botswana does not differ much, but we know thatwe do not have the same resources that Angola has, therefore, Botswana very much want Angolans to invest in our country", he said.
Letsebe made it clear that his country is a major exporter of beef which may also be of value to Angola because it imports a lot of meat. As for transport and logistics, the director explained that his country has been following the development of transport in Angola and has created a logistics and transportation network to ensure better transportation network in Botswana.