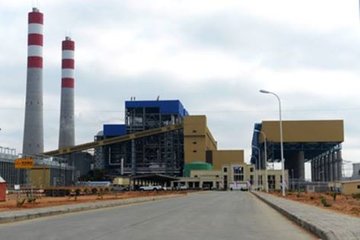 Delivering the State-of-the-Nation Address on Monday, President Khama said transitioning Botswana from an energy dependent to energy surplus nation was a priority.He said Morupule B power station continued to undergo remedial works while the country's energy supply was supplemented by Orapa and Matshelagabedi diesel peaking plants.President Khama also noted that Morupule A was also being refurbished, while government was also in the process of introducing solar power plants. "In light of our recent frustration with the poor delivery of the Morupule B and other projects, government is in the process of establishing a Project Management Office to oversee the implementation of major energy and water projects.This will be done through appropriate project management methodologies," he said.
President Khama said it was worth noting that the increased demand for energy had in part been due to the success of the National Electricity Access programme, adding that as of May this year, the programme had enabled 49, 897 additional households to connect to the national grid.The total number of electrified households, he added now stood at 302, 436, while the total number of gazetted villages that had been electrified was at 77 per cent.Meanwhile, as for water, the President said securing domestic water needed through better management and increased conservation as well as expanded supply would continue to challenge government for some time.
He however noted that government had availed a budget for emergency projects, network extensions, groundwater investigations and the expansion of water treatment plant capacity. He said altogether, more than P1 billion worth of projects were at various stages of implementation, adding that with the completion of the Dikgatlhong, Lotsane and Thune dams the efforts had shifted to associated infrastructure.